With the 2018 IndyCar Series season already far back in our rearview mirror, it's not too soon to start looking ahead to the 2019 campaign, which begins on March 10 at St. Petersburg, Florida.
When you look at how 2018 ended up, several drivers either didn't have the season they had hoped for and are looking to make big comebacks in 2019, or perhaps began comebacks in 2018 after prior difficult seasons.
Let's take a look at who is due – or in some cases, overdue – for an even stronger season in 2019: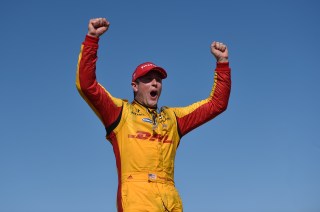 RYAN HUNTER-REAY: RHR isn't overdue by any stretch, having started his "comeback" of sorts in 2018. His fourth-place season finish was his best in the series since winning the championship in 2012.
He also earned two wins – Belle Isle II and the season finale at Sonoma – his first visits to victory lane since winning twice in 2015.
Had it not been for three DNFs in the second half of the season, Hunter-Reay likely could have finished in the top 3 at season's end.
It was good to see him come back into prominence after frustration the last two seasons (12th in 2016 and 9th in 2017).
Hunter-Reay still has several more good years in him and it would not be surprising to see him finish even higher in 2019 – and potentially once again being a championship contender.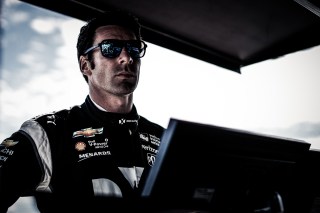 SIMON PAGENAUD: After winning the championship in 2016 and finishing second in 2017, Pagenaud definitely had an off-season by his usual standards in 2018, finishing sixth in the IndyCar standings.
The French-born driver failed to win a race for the first time since 2015 and had just two podium finishes (also the most since 2015).
One of the most telling stats from what was a frustrating campaign is Pagenaud and the No. 22 led a total of just 31 laps across the 17-race 2018 season, the fewest laps led in a single season in his entire IndyCar career.
He also had the second-worst average per-race finish of his career (8.6), after having average finishes of 6.1 in his championship season and 5.3 in 2017.
Of course, looking at things from a glass half-full viewpoint, Pagenaud went from a winless and disappointing 11th place finish in 2015 to become champion in 2016. Could history repeat itself in 2019?
By all measures, 2018 was definitely an off season for Pagenaud. Look for him to make a significant comeback in 2019.
Or, to borrow a line Pagenaud said to teammate Josef Newgarden during their early 2018 season "autograph battle," it's your move, bro, for 2019.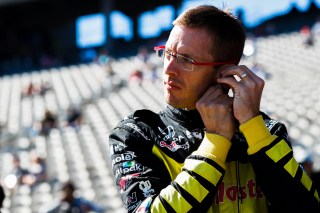 SEBASTIEN BOURDAIS: The French driver had perhaps the best comeback season of any driver in 2018.
When former CART champ Jimmy Vasser and James "Sulli" Sullivan joined forces with Dale Coyne Racing just prior to the start of the 2018 season, Bourdais was the hand-picked driver to carry the DCR with Vasser-Sullivan banner.
Bourdais did not disappoint. He started the season with a win at St. Petersburg and enjoyed his best overall season finish – seventh – in an Indy car since capturing the fourth of four straight CART/Champ Car World Series championships in 2007.
It was also Bourdais' best career IndyCar finish, topping his previous best season finishes of 10th in both 2014 and 2015.|
Bourdais, who turns 40 in late February, finished the season strong with two top 5 and two other top 10 finishes in four of the last five races. That's a good harbinger of even better things to come in 2019.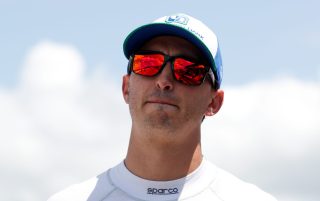 GRAHAM RAHAL: It was a tough season at times for Rahal, who turns 30 in early January.
Not only did he have his worst season finish – eighth – since 2014 (19th), he failed to win even one race (also for the first time since 2014) and had just one podium finish (2nd at St. Petersburg).
As if to add insult to injury, Rahal had two of his three season DNFs in his final two races (1st lap crash at Portland and a battery issue at Sonoma).
Rahal is overdue for the kind of season he had in 2015, when he won two races, had six podiums and finished a career-best fourth in the overall standings.
While Rahal has the equipment and personnel to do better, something just didn't click in 2018. Will things turn around in 2019?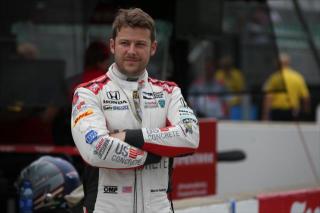 MARCO ANDRETTI: The grandson of Mario and son of Michael Andretti continues to be a work in progress – with emphasis on the word "progress" when it came to his 2018 performance.
Although he remains winless since 2011 and hasn't had a podium finish since 2015, Marco Andretti still showed overall improvement in 2018, including earning his first pole (Belle Isle I) since 2013.
With a fifth-place finish in the season-ending race at Sonoma, Andretti jumped from 12th in the standings to finish the season tied for eighth place with Graham Rahal, Andretti's best overall showing since finishing fifth in 2013.
Andretti had a strong second half of the 2018 season, with a top 5 in the season finale at Sonoma, as well as three top 11 finishes in five of the last eight races.
Don't be surprised if he closes in on a top 5 finish in 2019. Andretti Autosport continues to improve overall as a team, particularly with Alexander Rossi, Ryan Hunter-Reay and now Andretti, as well.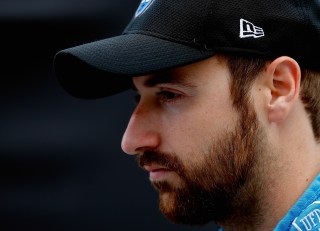 JAMES HINCHCLIFFE: It was a strange season for the Mayor of Hinchtown.
He failed to qualify for the Indianapolis 500, had just one win and two podium finishes, yet ended up with a 10th place overall finish in the standings, his best performance since finishing 8th in both 2012 and 2013.
The Canadian driver went on a hot streak early in the second half of the season, winning at Iowa and finishing fourth in his hometown race in Toronto.
But DNFs at Pocono and Portland, as well as three other finishes of 14th (Mid-Ohio) and 15th (Gateway and Sonoma) likely cost him a chance of potentially finishing as high as eighth.
There was also the emotional, gut-wrenching crash involving Schmidt Peterson Motorsports teammate and longtime best friend, Robert Wickens, at Pocono. While Hinchcliffe tried to put on a happy face and showed support to his fallen mate, it wouldn't be surprising if Wickens' injury constantly dwelled on Hinchcliffe's mind.
With the Indianapolis 500 heartbreak, the firing of engineer Lena Gade (who lasted just five races before her ouster), the injury to Wickens, and the overall second-half season struggles, Hinchcliffe is to be commended for finishing as high as he did in the final standings given the overall circumstances he had to endure.
At the same time, it's likely a season he wants to wipe away from his memory bank and turn a forgettable season in 2018 into what Hinchcliffe and his team hope is an unforgettable season in 2019.
TONY KANAAN: A new team, new outlook and racing for legendary A.J. Foyt offered a great deal of promise for Tony Kanaan in 2018.
Unfortunately, the Brazilian native suffered through the worst season ever in his IndyCar career, finishing 16th in the overall standings.
Prior to 2018, Kanaan had experienced just one other season outside the top 10 (11th in 2013, the same year he won the Indianapolis 500).
Admittedly, TK, who turns 44 on December 31, is the oldest full-time driver on the circuit. But it doesn't look like he's lost much with age.
Rather, three DNFs and a career single-season low of having led just 20 laps over 17 races took its toll on Kanaan.
He will return for 2019, driving a second season for Foyt. But things need to dramatically improve for Kanaan, who hasn't won a race since 2014.