With one race remaining in the 2018 season, three of the four major NHRA pro championships are still in play.
Steve Torrence clinched the Top Fuel crown last weekend at Las Vegas.
Heading into this coming Sunday's Auto Club Finals at Auto Club Raceway in Pomona, California, 191 points remain eligible to be won by any driver in the three remaining pro classes that remain to be decided.
In Funny Car, JR Todd has a 74-point lead over defending champ Robert Hight. 2016 champ Ron Capps (-165) and Tim Wilkerson (-186) are also still mathematically in it, but just barely.
In Pro Stock, going for his first championship, Tanner Gray has a commanding 140-point edge over five-time champ Jeg Coughlin Jr., and a 149-point edge over two-time champ Erica Enders. Drew Skillman (-170) and Vincent Nobile (-179) are still in the battle mathematically, but odds are slim.
The lone remaining ultra-close points battle can be found in Pro Stock Motorcycle. Smith holds a four-point edge over defending PSM champ Eddie Krawiec, LE Tonglet is 61 points back, Hector Arana Jr. is 64 points behind, while still in contention mathematically are Jerry Savoie (-101) and four-time PSM champ Andrew Hines (-113).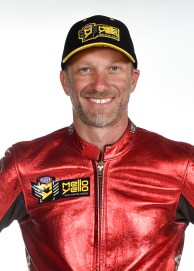 It's the two-wheeled battle that has a lot of racing fans turning their attention to. Smith is going for his third Pro Stock Motorcycle championship and his first since 2013.
"Yes there is pressure," Smith said. "I feel like I should be running better than we are but I did stay over on Monday (after the Las Vegas race) and test.
"I feel like I have a better handle on it now. The pressure isn't from whom I'm up against as far as the championship. The pressure is from not running to the expectations of what I think we should be running."
But Smith, who is not lamenting the pressure he's facing.
"My mentality is to go win the race," Smith said. "Like I said at the beginning of this Countdown (the six-race Countdown to the Championship playoffs), if I can go win 3 races in the Countdown we should be able to win the Championship."
Smith has won two of the first five Countdown events (St. Louis and Charlotte). So if his prediction holds, a win at Pomona would likely indeed clinch the title for him.
Even with the pressure on him, Smith is trying to put both Krawiec and his other challengers out of mind, focusing not on how many points he can earn at Pomona, but solely upon winning the race.
"The biggest competitor is Team Harley," Smith said. "Eddie (Krawiec) has two teammates which serve as blockers when it's this type of situation.
"My mentality, my goal, my focus is to win the race. If we do that then we will win the championship."
And then there's Krawiec, who knows he's up against a tough competitor in Smith.
"Anytime you head to Pomona with championship hopes it adds a little extra pressure," Krawiec said. "It's do or die since it's the last race of the season.
"You try to do everything the same for every race. If you're fighting for the championship at this point, everything you've done up to this point must have been working so no reason to change it now."
Krawiec has adopted a Smith-like mentality. He's not letting the pressure get to him, nor Smith's position as No. 1 in the standings.
"I am my biggest competition," Krawiec said. "I just need to stay focused and do what I know how to do."
While points-and-a-half (191 points) is a plus, it can also be a minus, Krawiec said.
"Points and half can help and hurt," Krawiec said. "You have to make sure each person that is within 30 points either way you have that extra 1 point over them.
"This way it stretches out the more then one round (of eliminations) possibility. It's easier said then done, but if you go with the plan of just winning the race and however it comes out in the end, you will have the best results you could have got."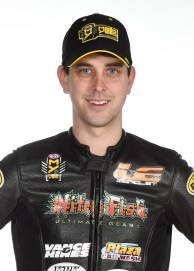 Tonglet is also feeling pressure.
"I do feel that there is pressure heading into the last race, especially because I am 3rd in points," Tonglet said.
And like the two riders he's chasing, he's going to the season finale the same way he has in all previous races this season.
"I do not prepare any different for any of the races," Tonglet said. "I feel if you change something then you mess yourself up.
"My biggest competitor is defiantly Matt (Smith), Eddie (Krawiec), and Hector (Arana Jr.). All 4 of us have a legitimate shot and we will give it our all.
"We are heading to Pomona to try to get every single bonus point and qualify #1. That's what it's going to take."
Last but not least is Arana Jr.
"I'm trying not to think about the championship," he said. "I'm focusing on winning the race and the rest will fall into place.
"We will prepare the same way as Vegas and focus on going one round at a time."
Like his three fellow riders, Arana calls himself his biggest competitor in Pomona. And if there's anyone that points-and-a-half can benefit the most, it's Arana.
"I am going to try to be the fastest bike every time I go up to the line," he said. "Points and a half can definitely be a game changer."