Joey Mancari, former Vice President of Competition and Operations for Red Bull's Global Rallycross series, has joined American Flat Track as Chief Competition Officer. 
Mancari has more than three decades of motorsports experience under his belt, including his responsibilities with the Global Rallycross series. His experience with live and tape-delayed coverage for Rallycross in their relationship with NBC will contribute to NBCSN's coverage of American Flat Track.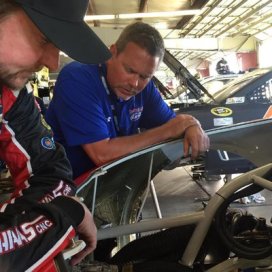 "I'm excited to join American Flat Track as it experiences growth and increased visibility in the motorsports scene," Mancari said in a press release. "I see a lot of parallels between my experience in racing and series management and AFT's two-wheel motorcycle sport, and I'm here to help launch AFT into bigger and better things moving forward."
MORE: NASCAR's Mike Helton joins AMA racing board 
Before joining the Global Rallycross Series, one of Mancari's roles was with NASCAR's competition department including as series director of the NASCAR K&N Pro Series.
"Joey Mancari joins us during a period of growth and increased interest in the sport of American Flat Track," said Michael Lock, CEO of American Flat Track. "His experience in the world of GRC, with its live TV broadcasts and fast-paced action, will be extremely useful as we take AFT to the next level."