With 2019 right around the corner, it's fitting to end the year with a recap of the top 10 stories of the Verizon 2018 IndyCar Series season (plus a few more additional mentions):
1. Scott Dixon wins fifth IndyCar championship. The outstanding New Zealand native moved into second place on the all-time championship list with his fifth title, including three in the last six seasons. Only A.J. Foyt has won more titles (seven). Dixon also moved into third place on the IndyCar all-time race wins list (44 victories), behind only Foyt's 67 wins and Mario Andretti's 52 triumphs.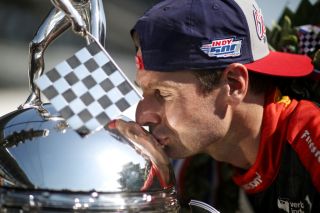 2. Will Power wins 2018 Indianapolis 500. Power is no stranger to success at Indianapolis, having won the Grand Prix of Indianapolis three times (2015, 2017 and 2018). But he had never finished better than second (2015) in the biggest race in the world, the Indianapolis 500. That is, until 2018, when the Australian native roared to the front late in the race and finally captured what he had chased for his entire career.
3. Robert Wickens critically injured in crash at Pocono. The plucky Canadian IndyCar rookie was involved in one of the worst crashes the series has seen in many years, suffering several injuries – including a spinal cord fracture that left him a paraplegic – in a horrendous wreck at Pocono Raceway on August 19. Prior to that injury, Wickens had enjoyed an outstanding debut season. Even with missing the final three races of the season due to his Pocono injuries, Wickens still managed to earn Rookie of the Year honors, he was so dominating prior to his fateful crash.
4. James Hinchcliffe fails to qualify for Indy 500. Indianapolis Motor Speedway has been a vexing place for the Mayor of Hinchtown. The Canadian driver suffered the most serious crash of his racing career while practicing for the 2015 500, came back to earn the pole in the 2016 edition of the Greatest Spectacle In Racing, and then failed to qualify for the 2018 500, running out of time to make one last effort on Bump Day. But Hinchcliffe vowed to come back stronger than ever in the 2019 500. A win would definitely be in order, given all he's endured at IMS.
5. Emergence of Alexander Rossi as bonafide championship contender. Rossi came out of virtually nowhere to win the 100th Indianapolis 500 in 2016 as an IndyCar rookie. But he would prove not be a one-hit wonder. He'd finish 11th in 2016, improve to seventh in 2017 and finished runner-up to Scott Dixon in the 2018 season, including earning three wins. The Dixon-Rossi rivalry will likely be one of the most-watched in 2019.
6. NBC to air all IndyCar races in 2019, including the Indy 500. There was major news off-track on March 21, 2018, when IndyCar signed a three-year media rights deal with NBC Sports Group to televise all IndyCar races starting in 2019, including the 103rd running of the Indianapolis 500, the first time the Greatest Spectacle In Racing has been televised on anything but ABC/ESPN in more than a half-century.
7. Danica Patrick's final IndyCar race. Both ends of Danica Patrick's "Danica Double" – her final races in both NASCAR Cup and IndyCar – ended with less than stellar finishes. Patrick wrecked in her final Cup race, the Daytona 500, and finished 35th. Then, three months later, Patrick again made an early exit, crashing out on Lap 67 of her final Indianapolis 500. And with that, Patrick's two-plus decade racing career, dating back to when she first began piloting go-karts, came to an end.
8. Resurgence of Ryan Hunter-Reay. After several difficult seasons, the Andretti Autosport driver had a huge comeback campaign in 2018. Not only did RHR finish the highest (fourth) since he won the IndyCar championship in 2012, he also broke a two-year winless streak, earning victories at Belle Isle 2 and the season finale at Sonoma. He also finished second four times (Birmingham, Belle Isle 1, Road America and Portland). Given the year he had in 2018, Hunter-Reay is already among potential contenders for the 2019 IndyCar title.
9. Harding Racing takes some big steps. After a part-time dabble in IndyCar racing in 2017, Harding Racing began a quick climb toward prominence in its first full season in 2018. It started the season with two-time Indy 500 winner Al Unser Jr. hired as a "consultant." But Little Al proved to be so much more by wearing numerous hats, from strategist to advisor to driving coach. He further showed his commitment to the organization by moving from his lifelong home in Albuquerque, New Mexico, to Harding's base in Indianapolis. But Unser was only part of the puzzle. The team hired two of the most promising young drivers at season's end – 2018 Indy Lights champ Patricio O'Ward and runner-up Colton Herta – to lead their two-car operation in 2019. And shortly after the 2018 season ended, the organization changed its name to Harding-Steinbrenner Racing with the addition of George Steinbrenner IV as a full partner going forward.
10. Tony Kanaan endures worst season of IndyCar career. This was not the kind of season the Brazilian native had hoped for when he joined AJ Foyt Racing for 2018. More than anything, Kanaan had hoped for a resurgence in his career. But the opposite happened, as the 43-year-old Kanaan – who turns 44 on New Years Eve – struggled to his worst campaign in 17 seasons on the IndyCar circuit, finishing 16th overall. He managed just four top-10 finishes, with a top showing of sixth at Toronto, seventh at Belle Isle 2 and eighth at both Phoenix and Long Beach. But while the season was rough, there were still some highlights: Kanaan ran his 300th consecutive IndyCar race (at Sonoma), and he and wife Lauren welcomed their first daughter, Nina, to go along with three sons.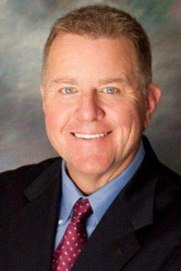 And a few others worth mentioning:
A. Last week's announcement of the promotion of Jay Frye to President of IndyCar.
B. The introduction of the new-style Indy car body not only brought about great racing, it was a big hit in terms of popularity with fans.
C. The addition of Portland Raceway back to the IndyCar schedule for the first time since 2007.
D. The end of a 14-year run at Sonoma Raceway (to be replaced in 2019 as the IndyCar season-ending venue by WeatherTech Laguna Seca Raceway)
E. Losing ISM Raceway (formerly Phoenix Raceway) for the foreseeable future. However, the Phoenix area's loss will become Austin, Texas' gain as IndyCar announced a few months ago that it will race for the first time ever at Circuit of the Americas in 2019.
F. Sebastien Bourdais winning the season-opening race at St. Petersburg for the second straight year.