The start of the 2019 Indy Car Series is just over two months away, but already there are some major storylines developing that could bring significant attention to the series even before the first green flag falls March 10th in St. Petersburg, Florida.
Here's the five top stories you should watch for in the new year from the premier open-wheel series in the U.S.:
1. New entitlement sponsor. Rumors have picked up in frequency over the last few weeks that a new entitlement sponsor will be named soon, perhaps as quickly as the next few days.
Verizon's five-year deal as the series' entitlement sponsor expired December 31.
While it will no longer be the series' main sponsor, the cell phone giant will still remain involved in the sport, particularly in sponsoring 2018 Indianapolis 500 winner Will Power.
So who will the new sponsor be? That's the multi-million dollar question.
With the time needed for marketing activation and other elements, teams are eagerly anticipating such as updating photographs (with the new series sponsor's logo, of course), sewing the new sponsor's logo on firesuits, and putting the new logo on each Indy car.
So, IndyCar fans, who do you think the new sponsor will be?
2. Will The Iceman cometh again? Scott Dixon moved into rare air in IndyCar history in 2018, becoming only the second driver to ever win five championships (A.J. Foyt holds the record with seven titles).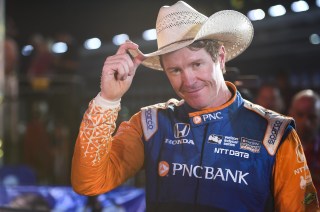 And even though Dixon was given a good fight in the last few races by Alexander Rossi, the plucky New Zealander could not be stopped from his date with destiny.
So what does Dixon do for an encore in 2019? Win the title again, that's what. If he does so, that would make it his sixth IndyCar crown overall and fourth since the 2013 season.
While Dixon will have a new teammate in 2019 (Ed Jones has departed in favor of Felix Rosenqvist), it's hard to pick against the five-time champ. Unless he struggles, particularly later in the season, it's a good bet that Dixon could indeed win two in a row and six overall.
But struggling is one thing Dixon – a.k.a. The Iceman because of his cool demeanor while under the heat of pressure – rarely does. If anything, when the odds go against him, it only makes him stronger, much to the dismay of his fellow competitors.
They don't want to give him any kind of an edge because they know how dangerous he is when it comes to winning races (44 thus far in his IndyCar career, third most behind Foyt's 67 wins and Mario Andretti's 52 wins) and championships.
3. Robert Wickens' recovery and rehab. The Canadian driver, who was seriously injured in a crash August 19 at Pocono Raceway, has been an outstanding example of positivity and inspiration despite suffering several injuries, including a spinal cord injury that left him as a paraplegic.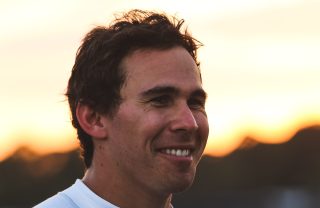 Despite the long recovery and rehab he faces, Wickens is bound and determined to walk again, which says a lot about his character and personality.
Especially noteworthy is how Wickens shares so much of his post-accident private life on social media. That includes the way he first announced he was a paraplegic, as well as humorous videos such as getting a Christmas tree, or "racing" teammate, fellow Canadian and best friend James Hinchcliffe in wheelchairs around the Colorado rehab facility Wickens is currently receiving treatment at.
Wickens has unquestionably become one of the biggest inspirations not just in IndyCar racing and sports, but life in general. If anyone will be able to fight through the adversity and recover, Wickens can through sheer grit, determination and even a little humor thrown in.
4. Fernandomania (and possibly more) returns to Indy. Even though he disappointed many fans by announcing he won't run the full 2019 IndyCar season, now-former Formula One driver Fernando Alonso already has folks looking forward to his return for his second Indianapolis 500 in the last three years.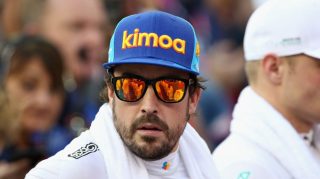 Alonso will spend the rest of the season competing in some WEC races and pretty much anything else that suits his racing fancy.
But don't be surprised if he does do a full-time IndyCar campaign in 2020. McLaren looks like it wants to go all-in to the series that season, in addition to its existing F1 program.
And right at the front of the pack – both for McLaren and what it hopes for the future – will be Alonso.
One related item to keep an eye on: Alonso may not be the only former Indy 500 one-timer to return to the fold.
Now that he's racing in NASCAR Cup for Chip Ganassi Racing, don't be surprised if Kurt Busch doesn't give Indy a go for a second time in his own career (he finished an impressive sixth in his initial IndyCar foray back in 2014 – and then went on to drive in NASCAR's Coca-Cola 600 later the same night, finishing 40th due to engine issues).
And as Nate Ryan noted in his Wednesday MotorSportsTalk story about Robby Gordon, the latter thought hard about returning to Indy for the 2018 500, but ultimately decided against it. But that doesn't mean he's completely ruled out 2019.
If he does race again in the 500, it would be the first time since the now 50-year-old Gordon has done so since 2004.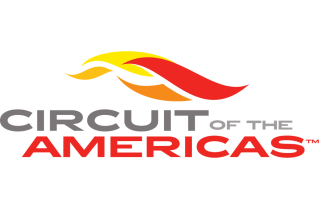 5. Hello COTA and Laguna Seca. The IndyCar Series will feature one new track to its ranks in 2019, as well as a return to an old friend after a 15-year absence.
Circuit of the Americas in Austin, Texas, one of the premier road course tracks in the world, will play host to IndyCar for the first time ever over the March 22-24 weekend.
And then the series will return to an old friend, WeatherTech Raceway Laguna Seca, for the 2019 season-ending race on the weekend of September 20-22.

COTA and Laguna Seca replace ISM Raceway in Phoenix and Sonoma Raceway on the schedule.
It should be interesting to see how fans respond and turn out for both races. One thing is for certain: the racing action will be out of this world at both places.
AND DON'T FORGET: NBC Sports is your exclusive IndyCar connection. The season-opening St. Petersburg Grand Prix marks the start of NBC Sports Group televising every IndyCar race through at least the 2021 season.
And for the first time in more than a half-century, the marquee Indianapolis 500 will be televised on a network other than ABC when NBC airs the Greatest Spectacle In Racing live on Sunday, May 26.
We have lots in store and planned for this season when it comes to our IndyCar coverage (and don't forget IMSA, Supercross and more), as well as our NASCAR coverage.
So when it comes to motorsports, get your motor running with NBC, NBCSN, NBC Gold and the entire NBC Sports Group family.