Ah, New Year's Day. A time to clean up the bottles left lying around from the celebrations the night before, chill out with your family and look forward to the year that is to come.
The "new year, new me!" posts are flying about Facebook and Twitter. The gym is packed with people after an overindulgent holiday period. The optimism is there.
It's all a bit cringy, yes. But at its core, there is a desire to be better and do better. We all have it.
Even Formula 1 has it. Ever since Liberty Media completed its takeover of the sport last January, it has been on a drive to leave no stone unturned in a bid to make F1 the very best it can be both on- and off-track.
So what does 2018 hold for F1? Here are some new year's resolutions the sport may have in mind.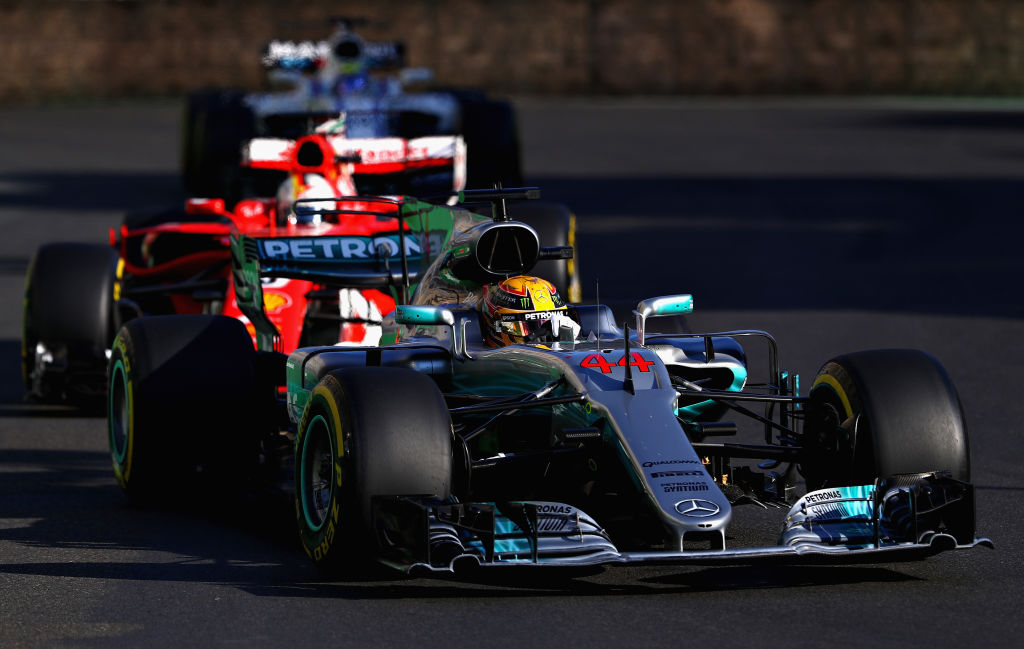 A TITLE FIGHT THAT GOES TO THE WIRE
After a promising pre-season from Ferrari, 2017 looked set to be the year that Mercedes would finally be tested in the V6 turbo hybrid era of F1 and face a tough task to defend its titles.
Ferrari came out of the traps well as Sebastian Vettel won the opening race of the season in Australia, and the Italian marque led the constructors' championship after a dominant one-two finish in Monaco. Finally, Mercedes had a fight on its hands.
But things turned around quickly. Mercedes got its so-called "diva" W08 car under control, allowing Lewis Hamilton to go on a run of six wins in the space of eight races from Silverstone to Austin. Ferrari, meanwhile, collapsed in spectacular fashion across the Asian flyaways, meaning both titles were lost with two races to spare.
The early-season fights between Hamilton and Vettel, two of the finest racers of their generation, was exactly what F1 had craved for years. Mercedes and Ferrari were evenly-matched throughout the year, offering perhaps the closest title fight between two teams since 2010.
The hope for 2018 is that this trend continues, perhaps with Red Bull entering the mix also after showing rapid signs of improvement through the season. Variation and unpredictability are exactly what F1 needs to keep fans interested and coming back for more.
Let's hope things do go down to the wire in Abu Dhabi this year.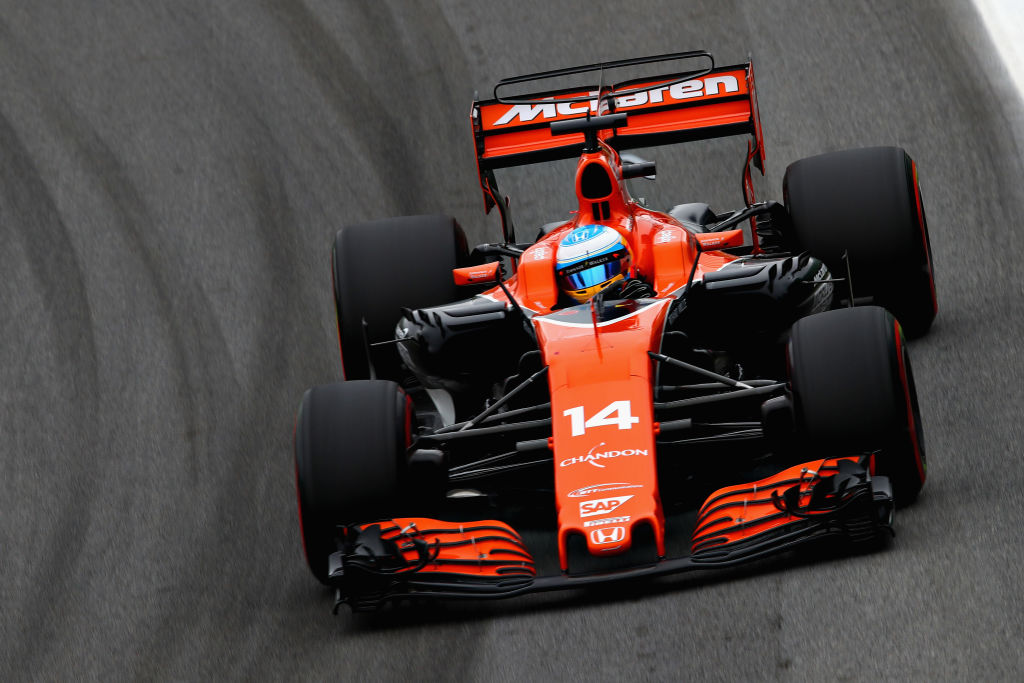 MCLAREN TO RESURGE WITH RENAULT POWER
Following a solid 2016 that offered significant strides across the course of the year to get towards the front of the midfield, hopes were high for McLaren and Honda to finally get things right this year and return to the thick of the fight at the top of the order.
Alas, things turned out very differently. An ill-fated decision by Honda to redesign its power unit layout sent it back to square one – i.e. where it was in 2015 – and McLaren to the back of the field, scrimping and scrambling for points wherever it could.
Star driver Fernando Alonso made his frustration known and even got a free pass to skip Monaco so he could enter the Indianapolis 500 as a result, while the highly-rated Stoffel Vandoorne struggled during his first full season in F1.
While improvements came across the course of the year, the partnership could not be saved. An intricate web of deals through the paddock ended with McLaren and Honda going their separate ways, with the British team linking up with Renault from 2018 for its engines.
Renault has by no means been without its problems in F1 recently, suffering a litany of reliability woes late in 2017, but it has proven itself capable of winning races with Red Bull.
McLaren has been bold about the capability of its chassis, with some even dubbing it the best on the grid. Bolt in an engine capable of winning races, and could we see the bright orange cars battling at the sharp end of the order again?
Just as we want to see an open fight at the front of the F1 pack, a strong McLaren joining the fray would be most welcome for the sport this year.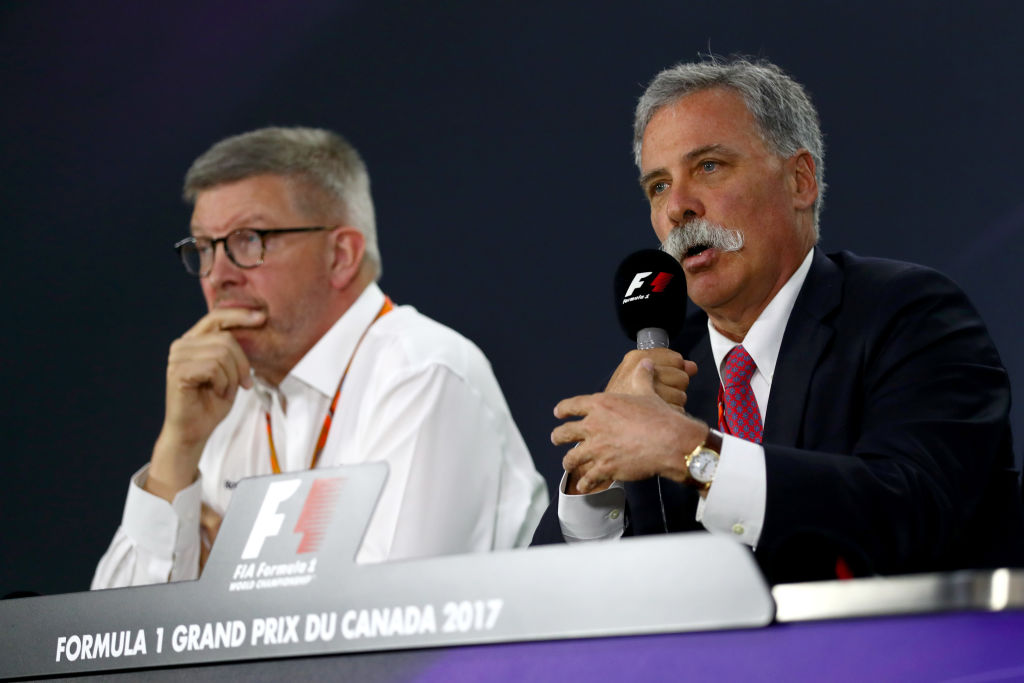 A CLEAR DEFINITION OF FORMULA 1'S FUTURE
Since Liberty Media's takeover of F1 last January, there has been a huge amount of talk about what the future holds for the sport and what direction its new ringmasters will lead it in.
For some in the paddock, this talk has not been matched with enough action, but Liberty has made clear it does not want to focus on short-term gains. It is playing the long game, thinking five years ahead instead of five months ahead.
A significant rebrand will be in place for the new campaign, with the new F1 logo being unveiled at the season finale in Abu Dhabi in November that set the tone for what is to follow. A more immersive experience has been promised for fans, but the finer details are still waiting to be made clear just ahead of the new season.
An expansion of the calendar has also been mooted, perhaps rising to as many as 25 events in a season, while a revamp of the engine formula has already been confirmed following a series of meeting this year, the hope being it will draw more major manufacturers to F1 such as Aston Martin.
The main goal for 2018 and Liberty's sophomore year at the helm will be to make its plans clear for F1. An expanded, wider-reaching sport would be welcomed by all – but there must be a workable, realistic plan to make it happen.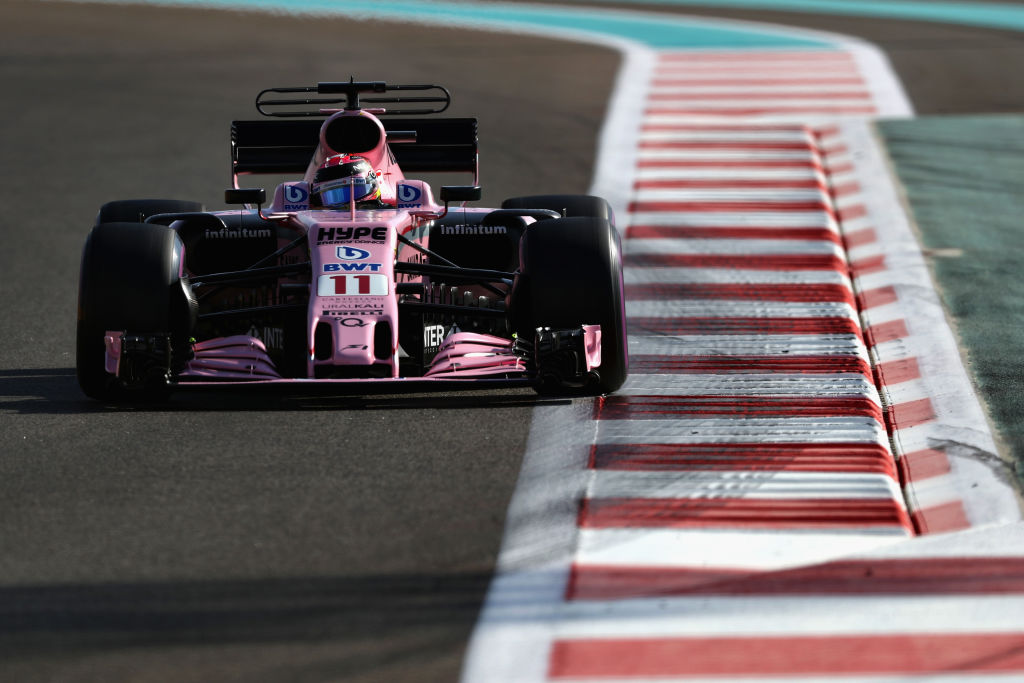 A CHANCE FOR THE MIDFIELD RUNNERS TO IMPRESS
A big unknown when it comes to Liberty's plans for F1 is what it will do to help balance the field and give more of the sport's midfield runners a chance to impress and fight at the front.
The likes of Force India have managed to fight admirably on a shoestring budget compared to the manufacturer behemoths, but nicking the odd podium here and there doesn't make for great headlines. Instead, they need to be given the chance to really take a shock result from time-to-time, a bit like we see in IndyCar.
A revision of the distribution of prize money has been suggested, but naturally, the big players are uneasy about this prospect – namely Ferrari, whose quit threats are growing louder despite most dismissing it as the boy simply crying wolf (again).
For the time being, the midfield fight looks set to be tight once again this year. Force India will look to cling on to its title as the 'best of the rest', but with the likes of McLaren and Renault targeting a jump up the field, it will be a tall order for the team.
Williams, Toro Rosso and Haas will also be looking for better years after mixed fortunes through 2017, while even Sauber will hold greater hopes for the new season thanks to an expanded partnership with Ferrari and the arrival of Formula 2 champion Charles Leclerc.
It all makes for a massively exciting fight through the field for 2018.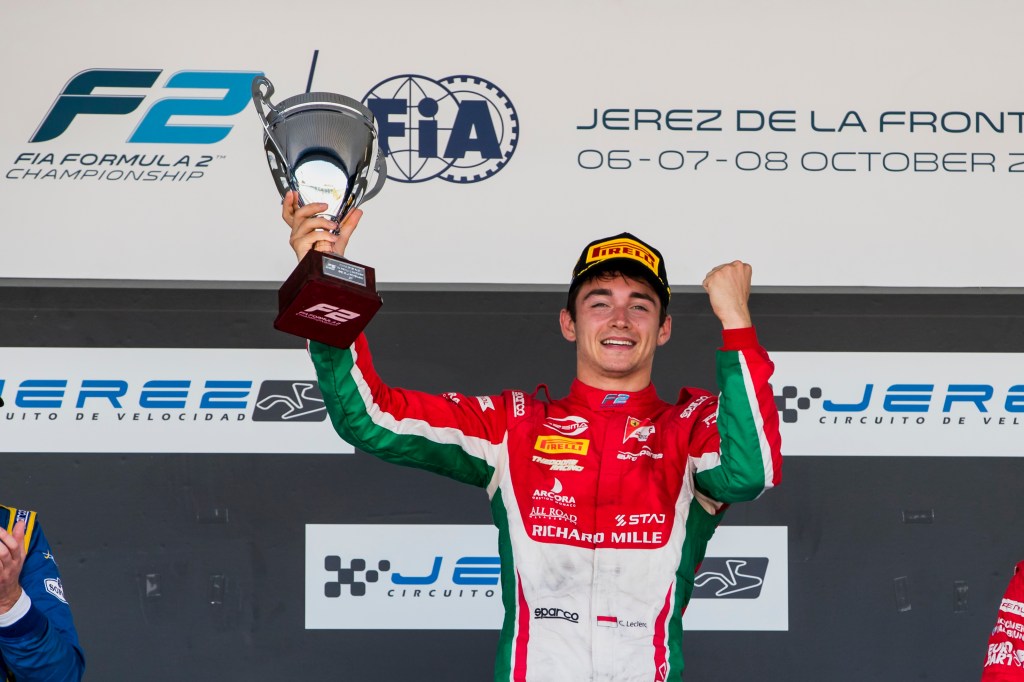 YOUNG UP-AND-COMERS TO ESTABLISH THEMSELVES
The race to reach Formula 1 is always a tough one, but 2018 looks set to be a year that a number of the sport's future stars really stand up and impress.
With all but one seat set for this season, there is only one driver – Marcus Ericsson at Sauber – whose position you could question on talent alone. Ericsson was preferred over GP2 runner-up and Ferrari junior Antonio Giovinazzi for 2018, but showed signs of improvement towards the end of last year.
Otherwise, the field is crammed with talent. Ericsson will partner Formula 2 champion Charles Leclerc at Sauber this year, whose debut is hotly anticipated after a successful junior career. As a Ferrari junior, the Monegasque racer is already being tipped as a possible successor to Kimi Raikkonen at Maranello.
While Leclerc is the only rookie set to race in F1 this season at the time of writing, there are a number of top junior talents already racing who will want to build on impressive showings through 2017.
Esteban Ocon enjoyed a storming first full season in F1 with Force India, enjoying a tight and tense rivalry against Sergio Perez. A good 2018 could see him enter the fray for a possible Mercedes drive for the following year, with both seats at the German marque in 2019 currently up for grabs.
The likes of Pierre Gasly, Lance Stroll and Stoffel Vandoorne will also want to make good on their impressive junior resumes and prove their worth in F1, having shown signs of pace through 2017.
Also keep an eye on goings-on just outside of F1. McLaren youngster Lando Norris and Mercedes' George Russell look set to go head-to-head in Formula 2 next year, while Ferrari has a number of impressive juniors under its wing including Callum Ilott, Antonio Fuoco and Marcus Armstrong.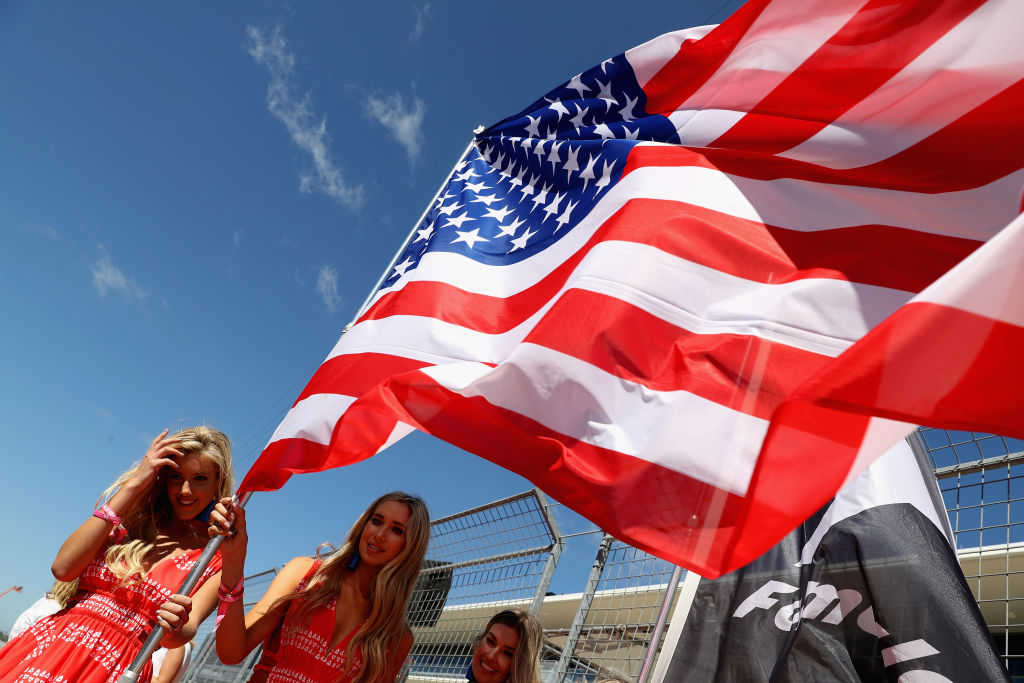 CONTINUED GROWTH IN THE UNITED STATES
One of Liberty Media's key target markets for F1 moving forward is the United States, with races in so-called "destination cities" such as New York, Las Vegas and Miami being mooted in a bid to try and help crack the traditional 'problem child' for F1.
F1's history in the United States has been patchy. It's impossible to deny that. But the last five years have offered levels of growth and expansion that have led to a real high point for F1 in America.
The return of the United States Grand Prix at the Circuit of The Americas in Austin, Texas was obviously a big factor in helping this growth. Even after a washout in 2015 that put the future of the race in serious doubt, it came roaring back with a successful running in 2016 (helped, believe it or not, by Taylor Swift), and has a good foothold in F1 now.
TV figures have also been growing year-on-year since 2013 when the NBC Sports Group picked up broadcasting rights for F1. Live F1 viewership in the United States has grown by 65 per cent in the last five seasons, elevating the sport to a level of exposure it had never experienced in the market.
All of this momentum bodes very well for the future of F1 in the United States. Let us hope the upward trend continues through 2018 and beyond, and the sport's American interests grow in strength.
It is no less than the passionate, knowledgeable fanbase deserves.